Matt Johnstone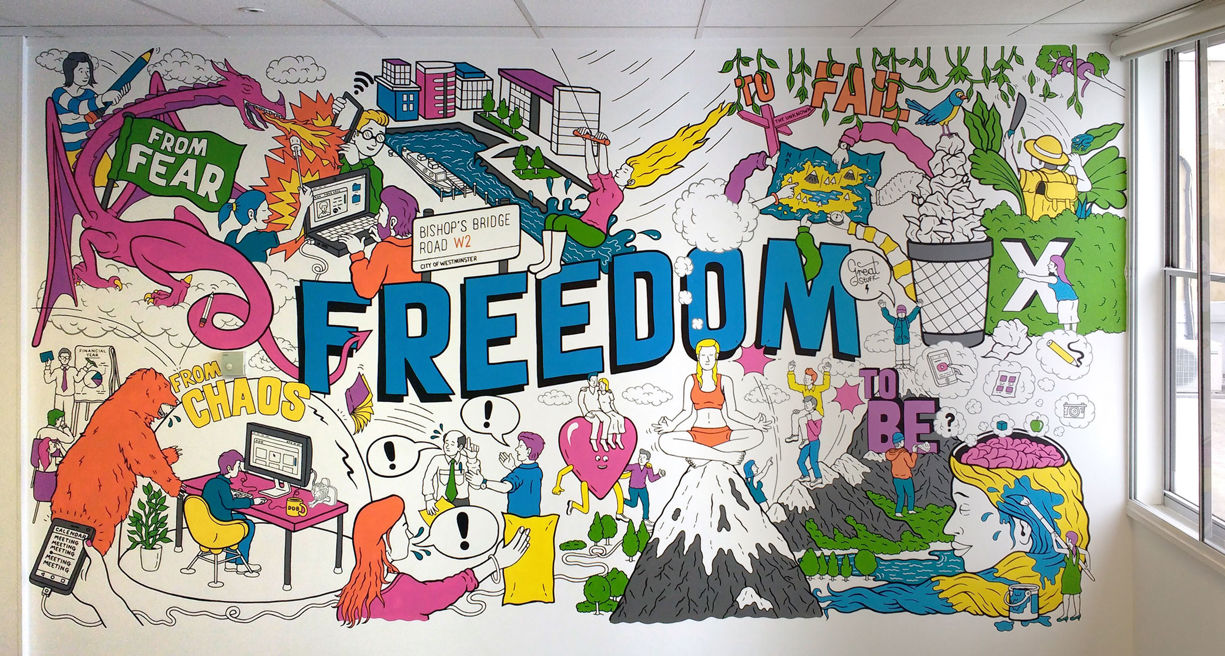 DDB Remedy Wall Art
Mcgarrybowen Wall Mural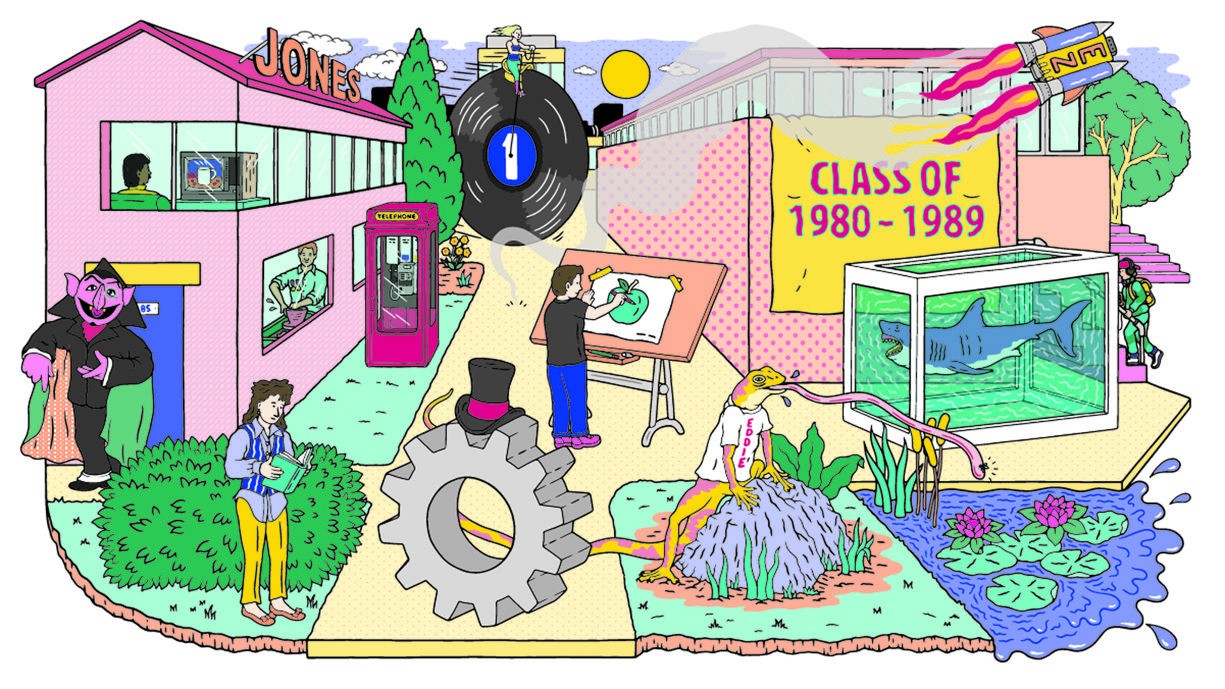 EY Cryptic Campus 1980-1989
Series of illustrations with hidden clues for EY Graduate campaign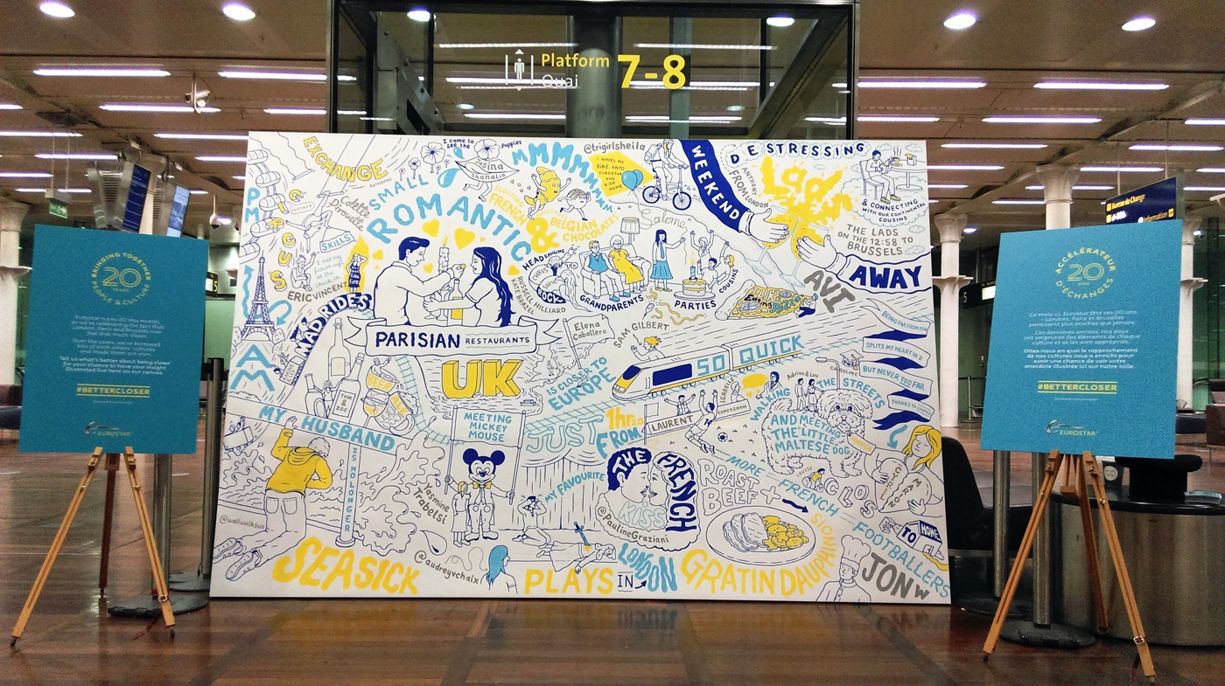 eurostar live drawing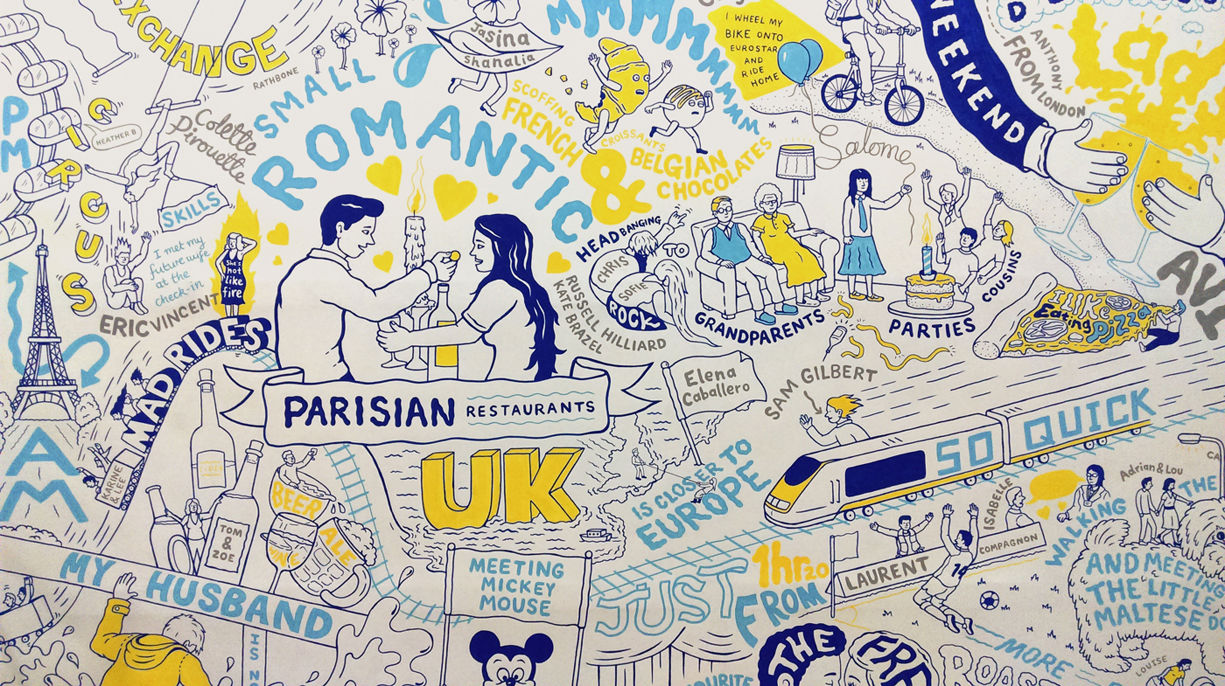 Eurostar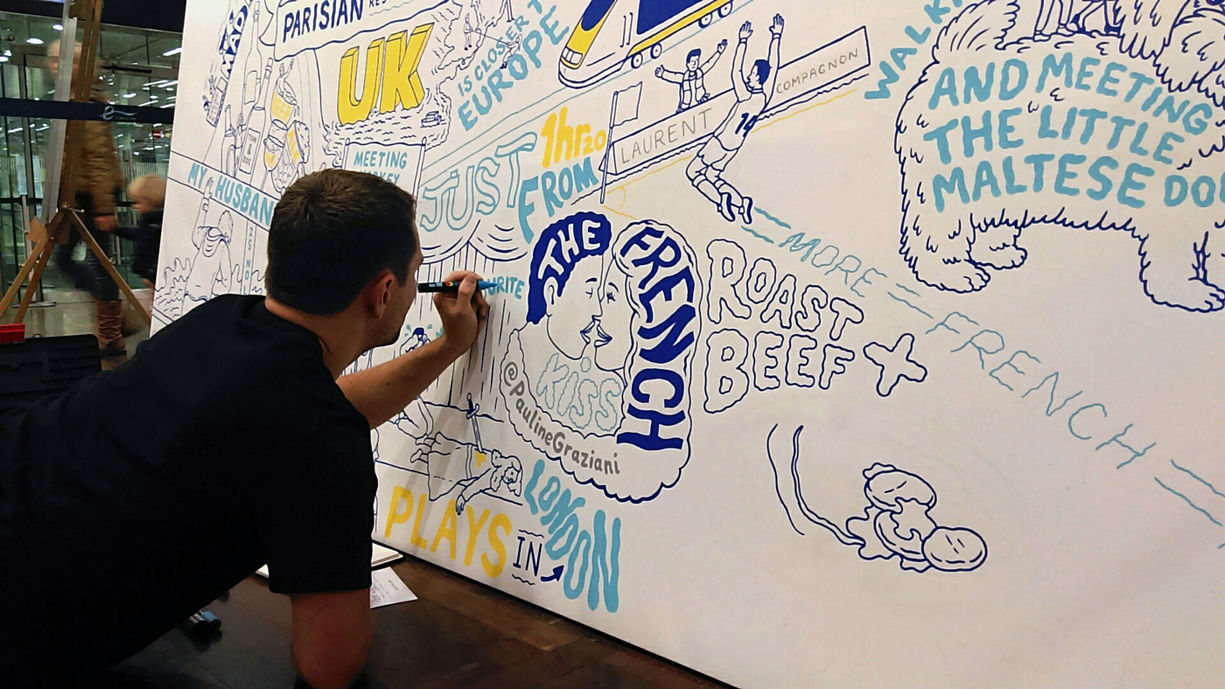 Eurostar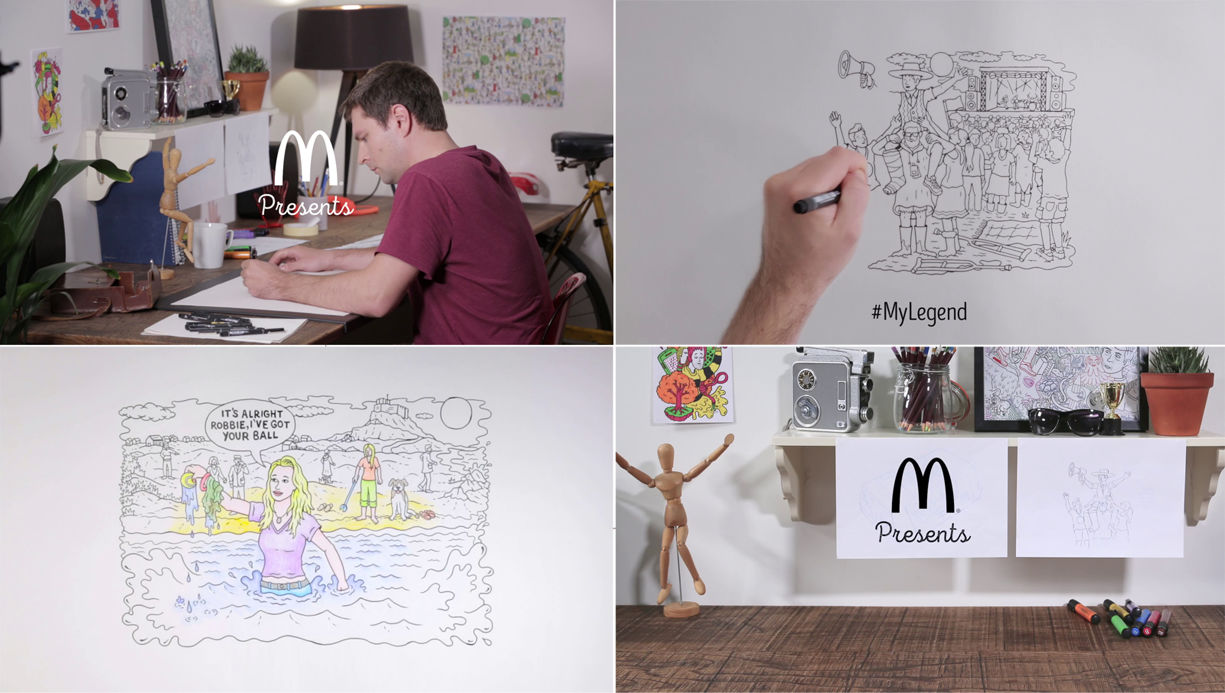 McDonalds Chicken Legend
Live artwork for video and prize giveaway for McDonalds #MyLegend social media campaign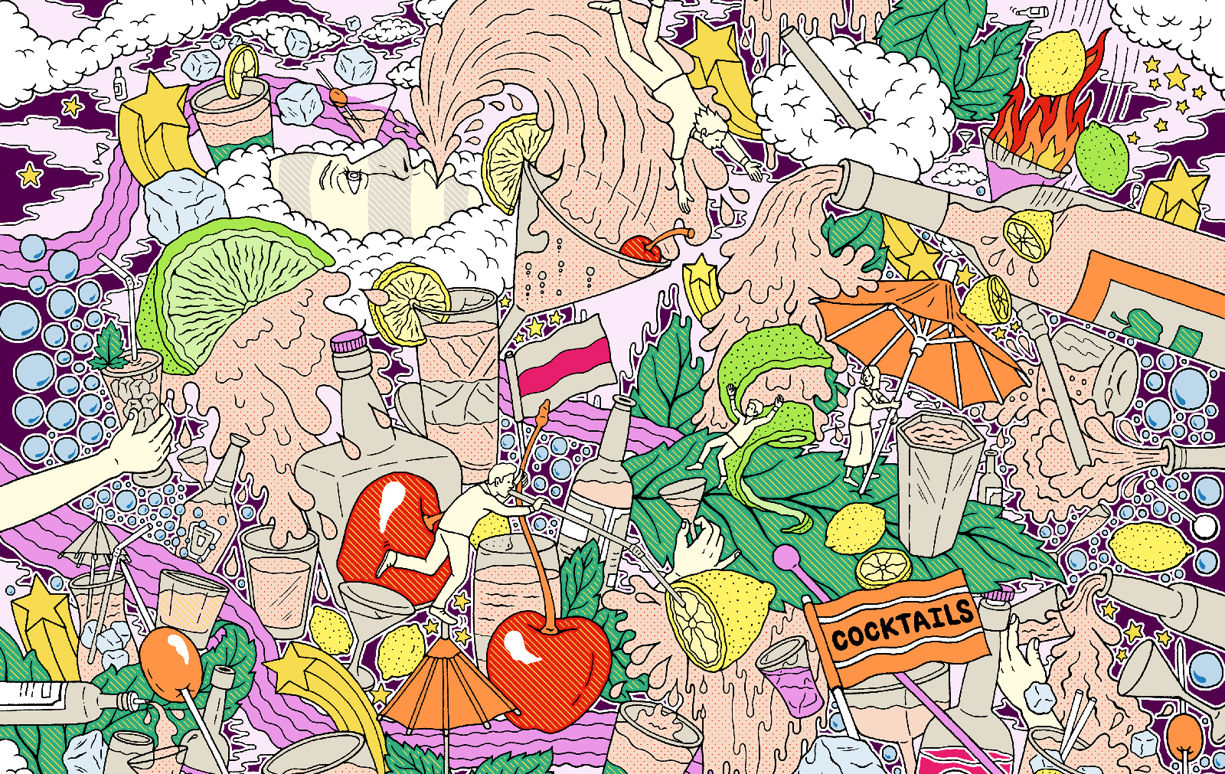 Mom Paris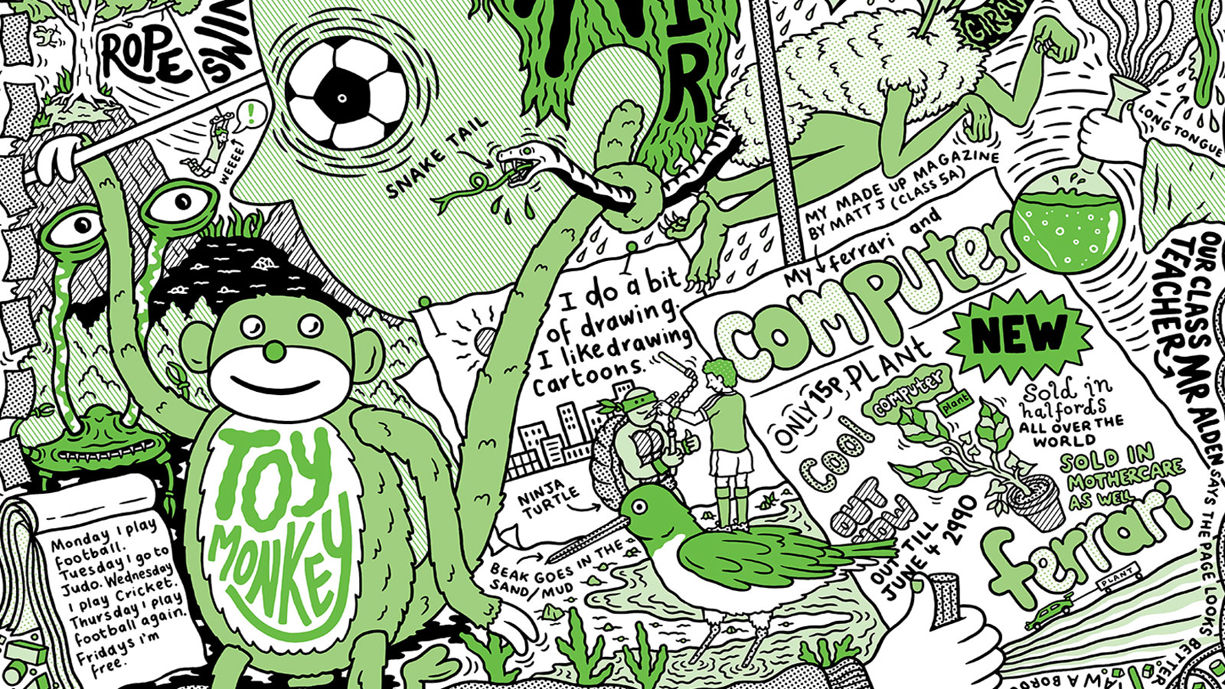 Jelly 10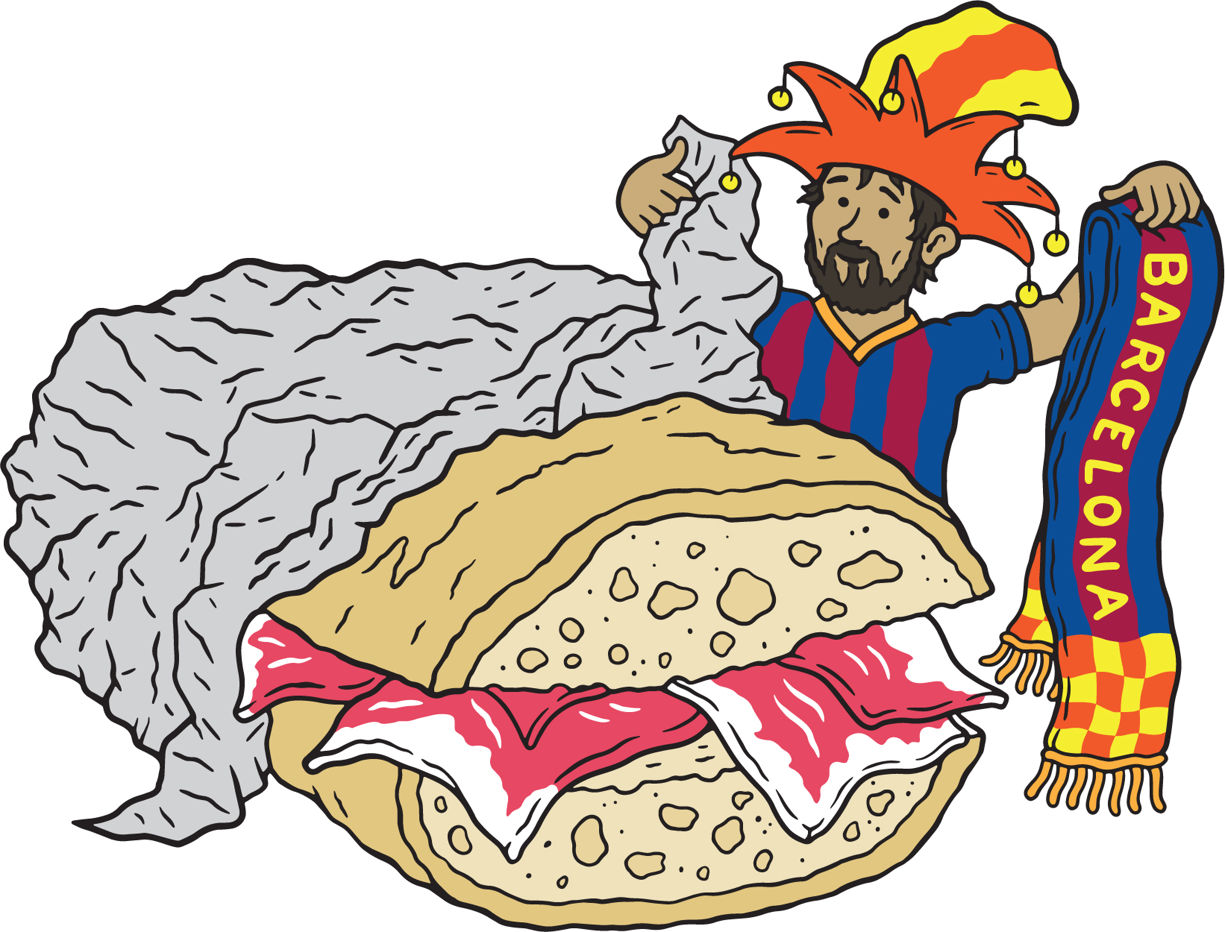 Lufthansa Magazine - Football Foods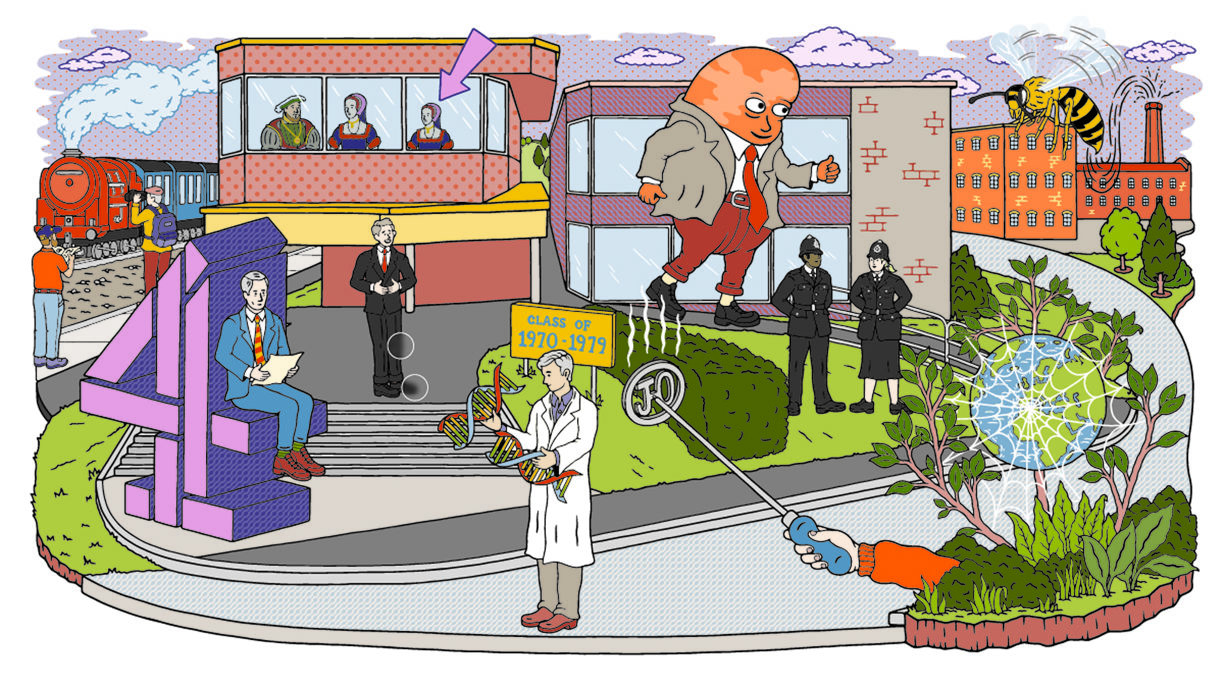 EY Cryptic Campus 1970-1979
Series of illustrations with hidden clues for EY Graduate campaign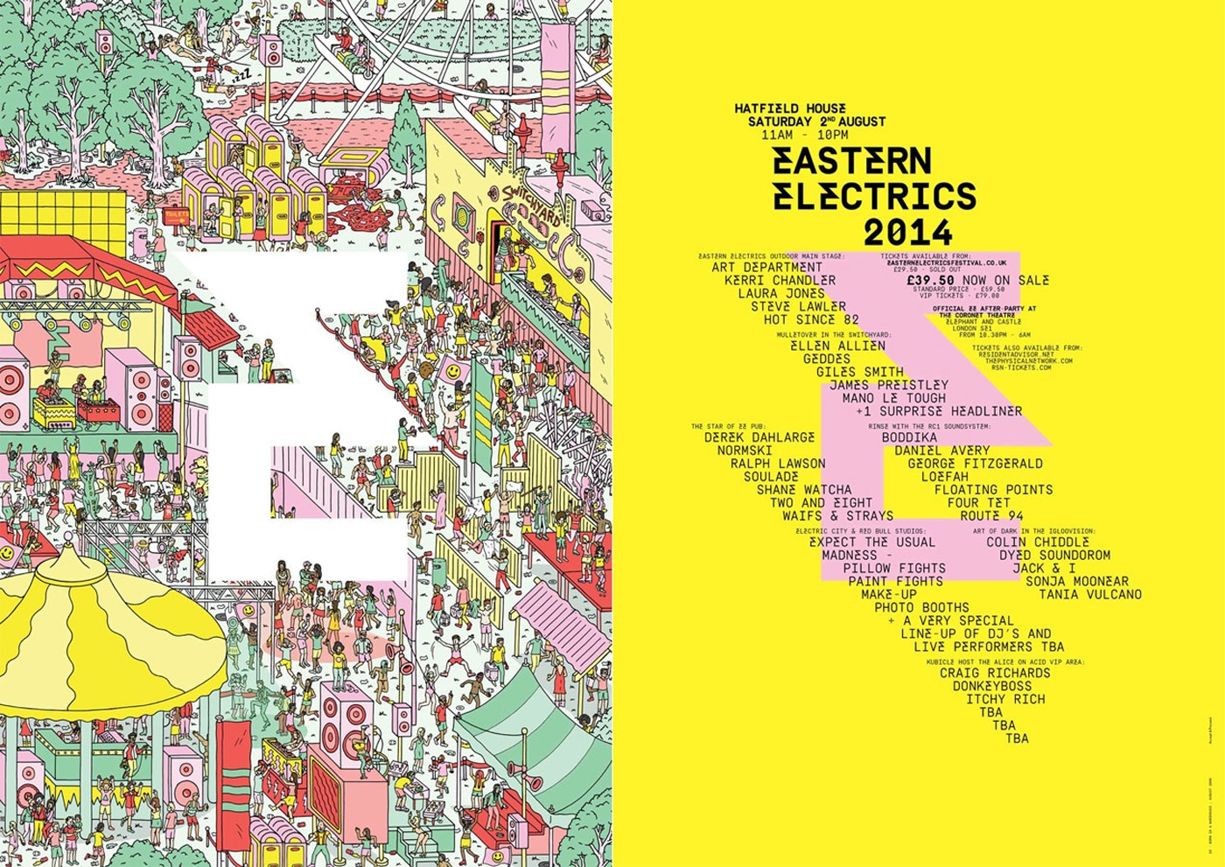 Eastern Electrics Festival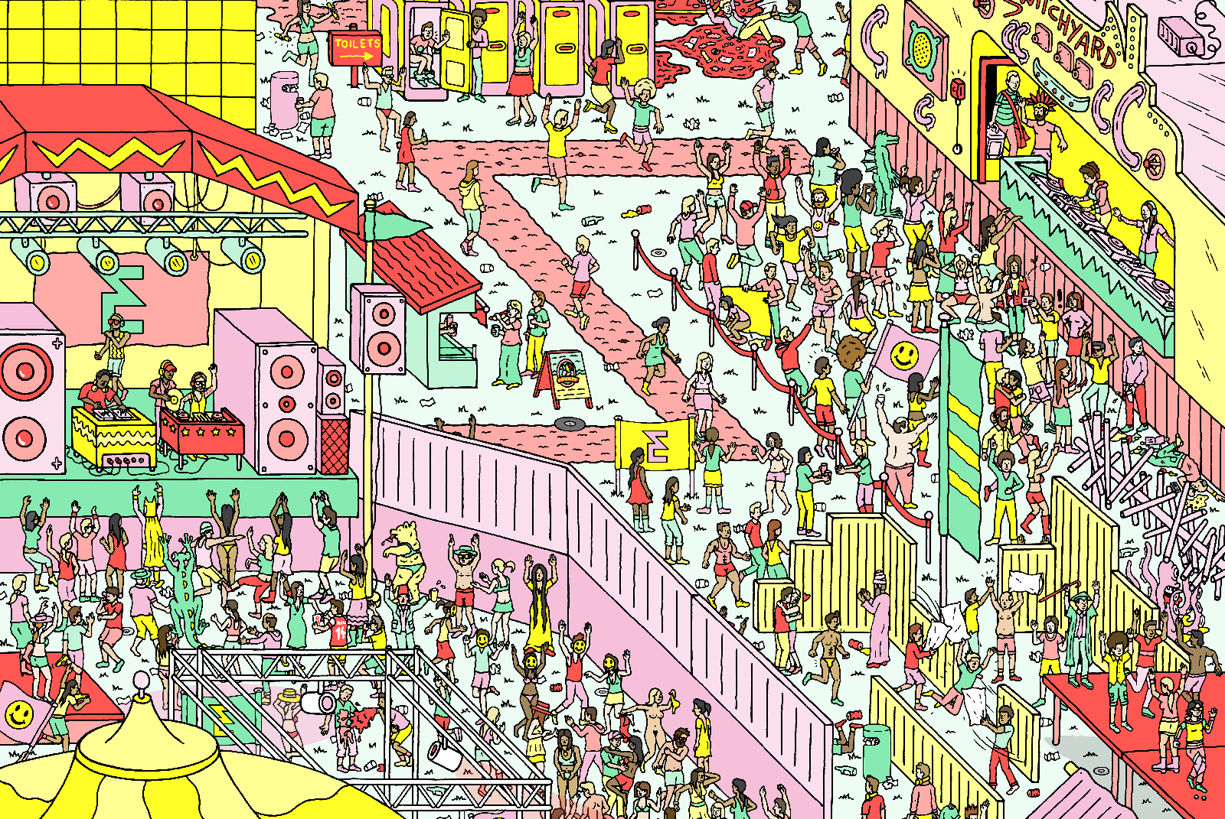 Eastern Electric
EE Car wifi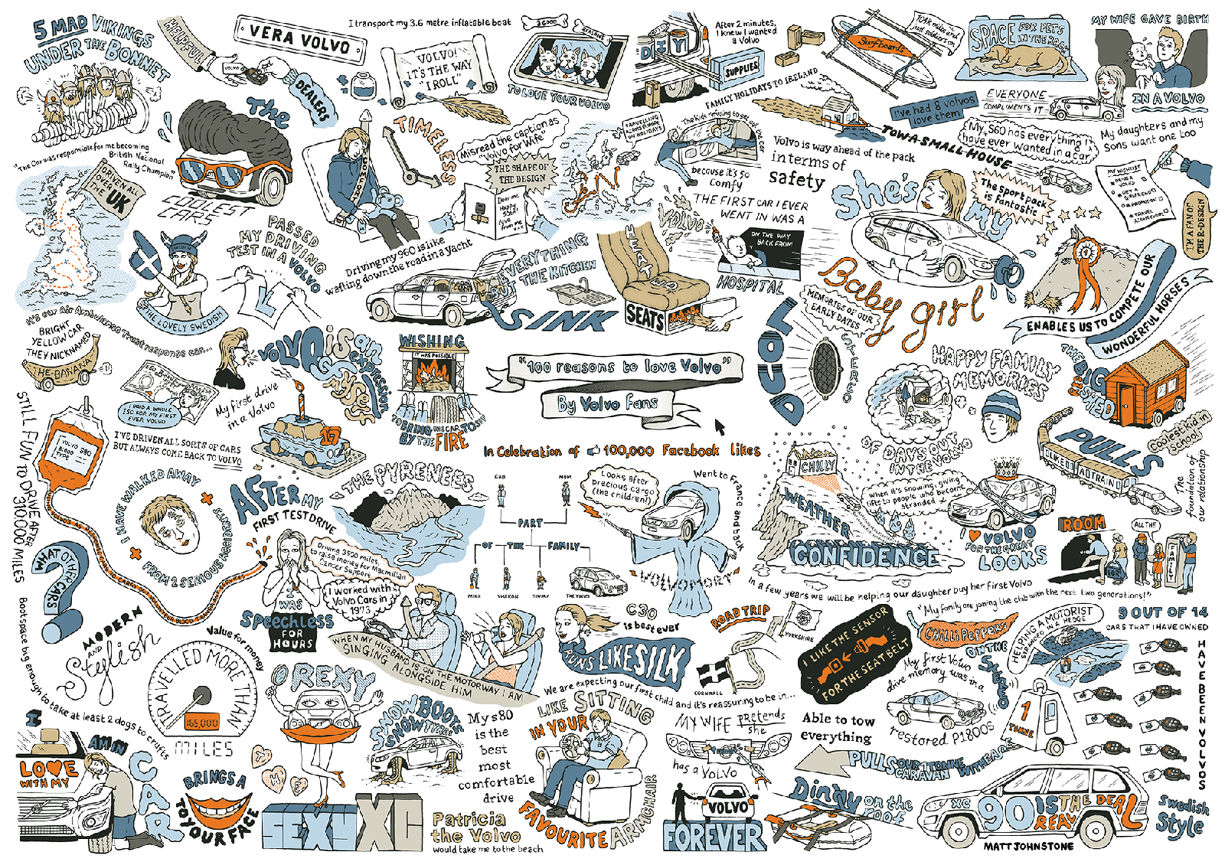 Volvo UK 100k Facebook Fans
A commission to create a 2D live illustration for Volvo UK & Mindshare to celebrate their 100K social media milestone. Representing 100 reasons to love Volvo, Matt created artwork from Volvo Facebook user comments.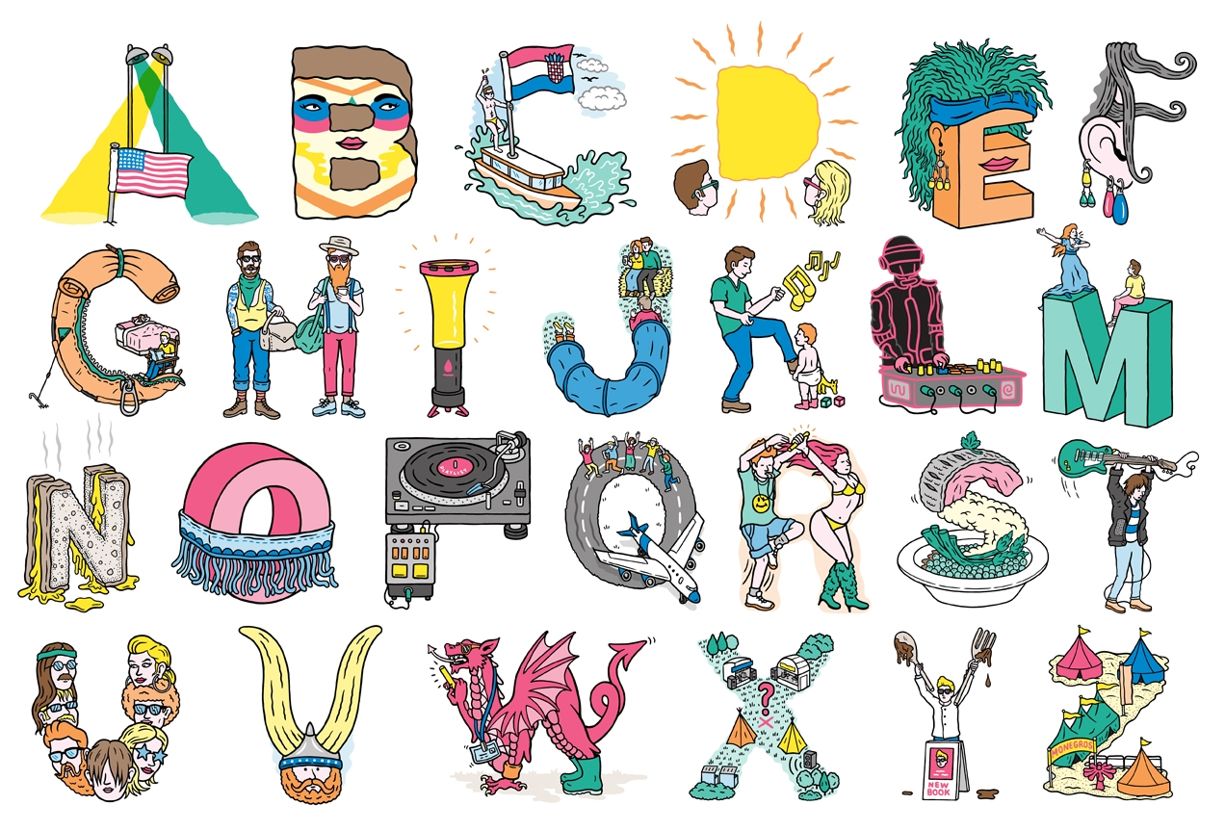 Festival A to Z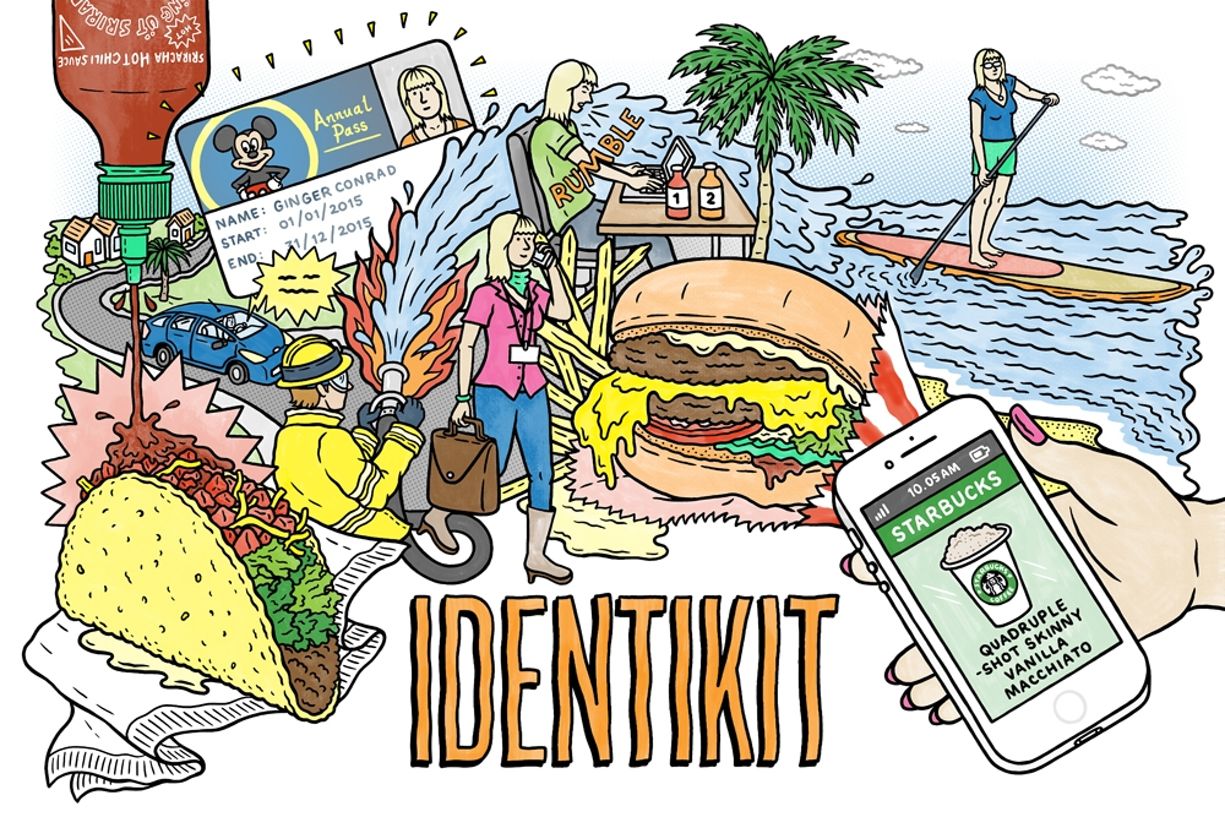 Identikit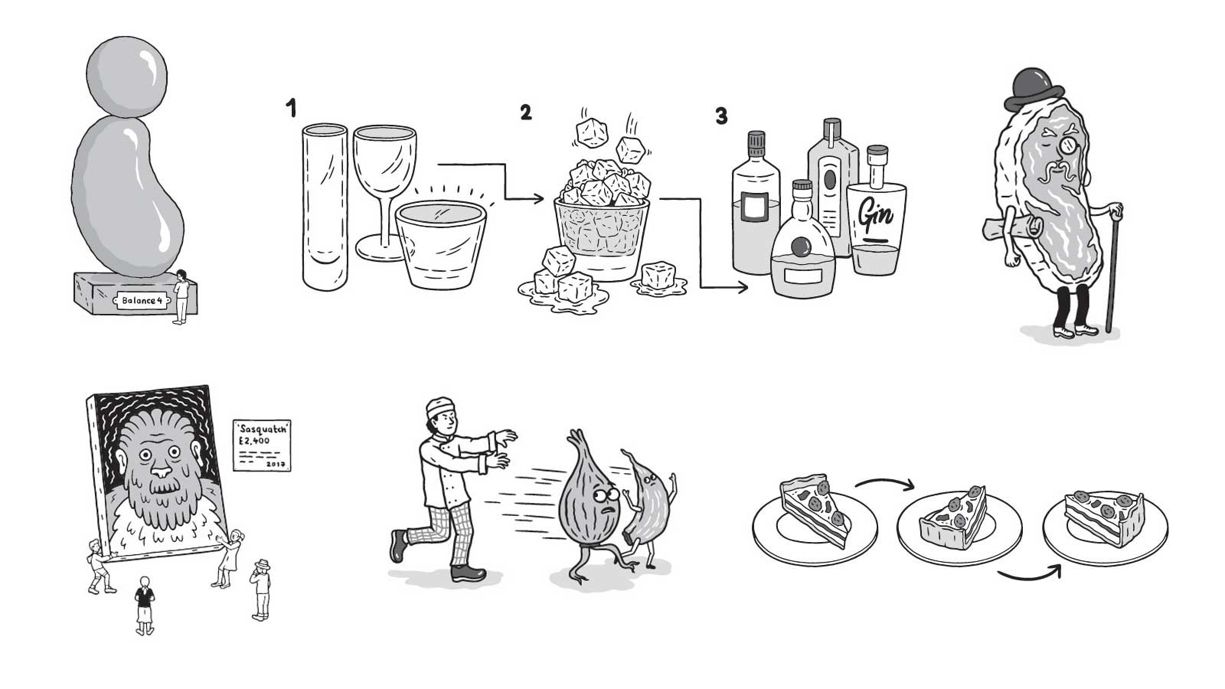 Financial Times 'How to...' Illustrations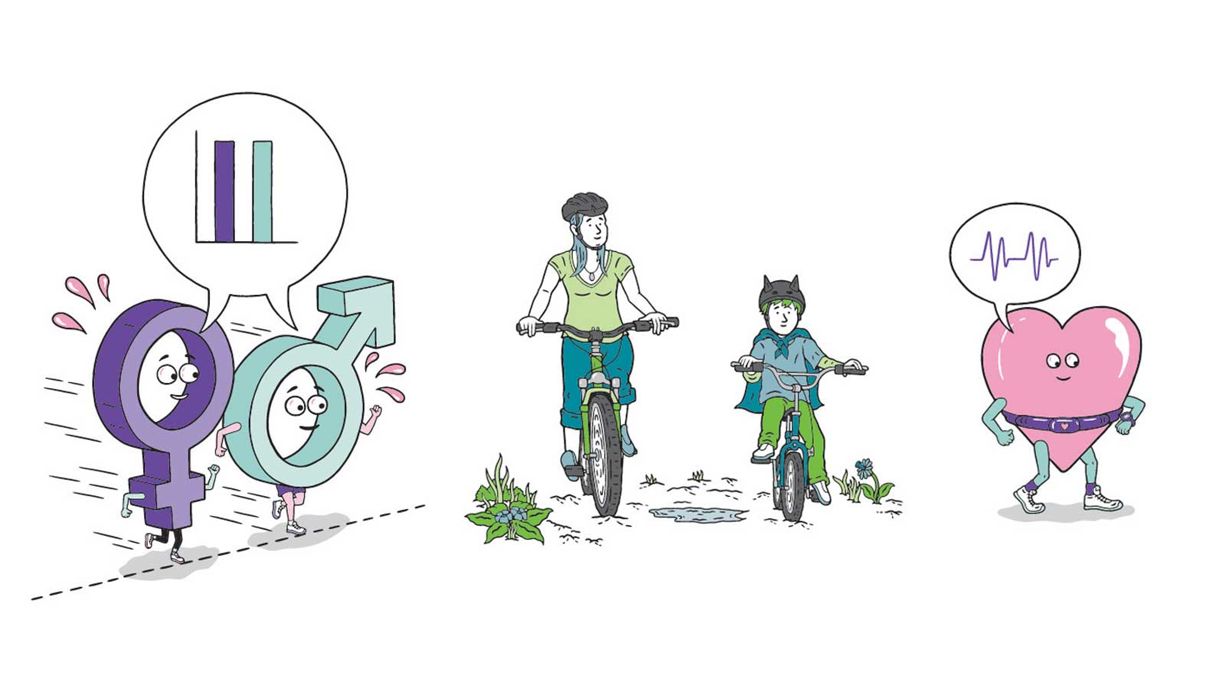 Sport England Gender Illustrations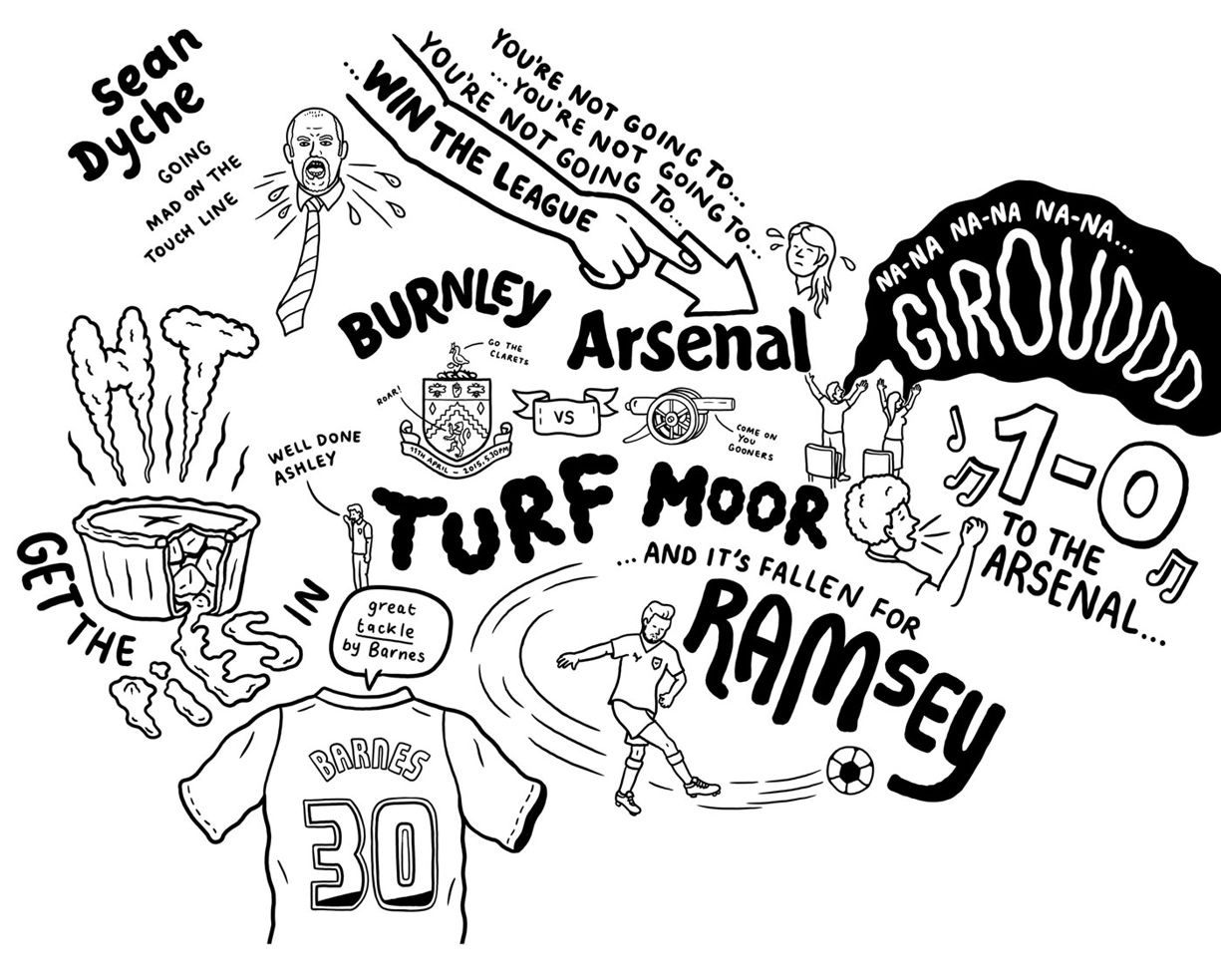 Arsenal v. Burnley Live Draw
Test live drawing to capture the Arsenal v Burnley football match - sections uploaded and shared via instagram during the match.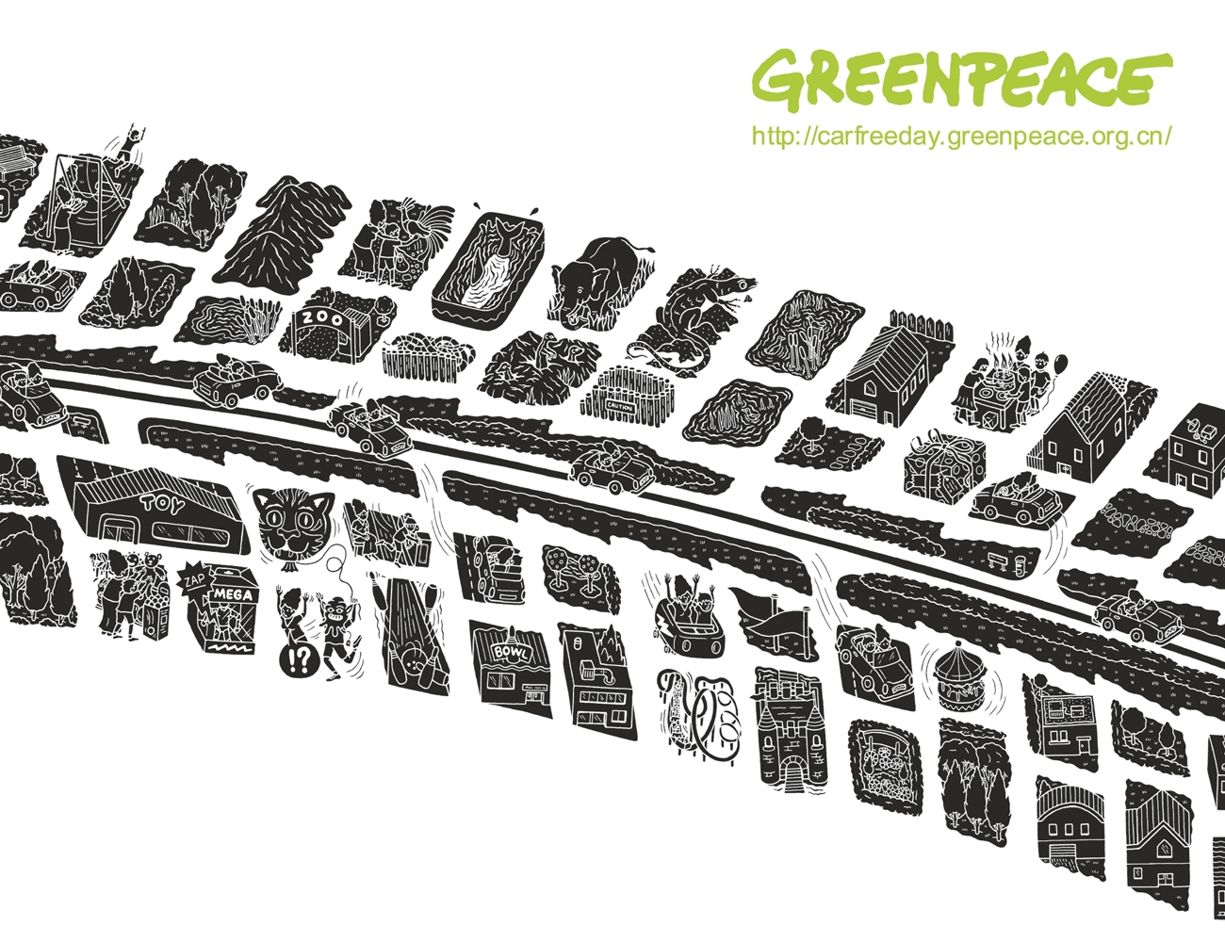 Greenpeace
Award winning promotional campaign for Greenpeace China's Car free day.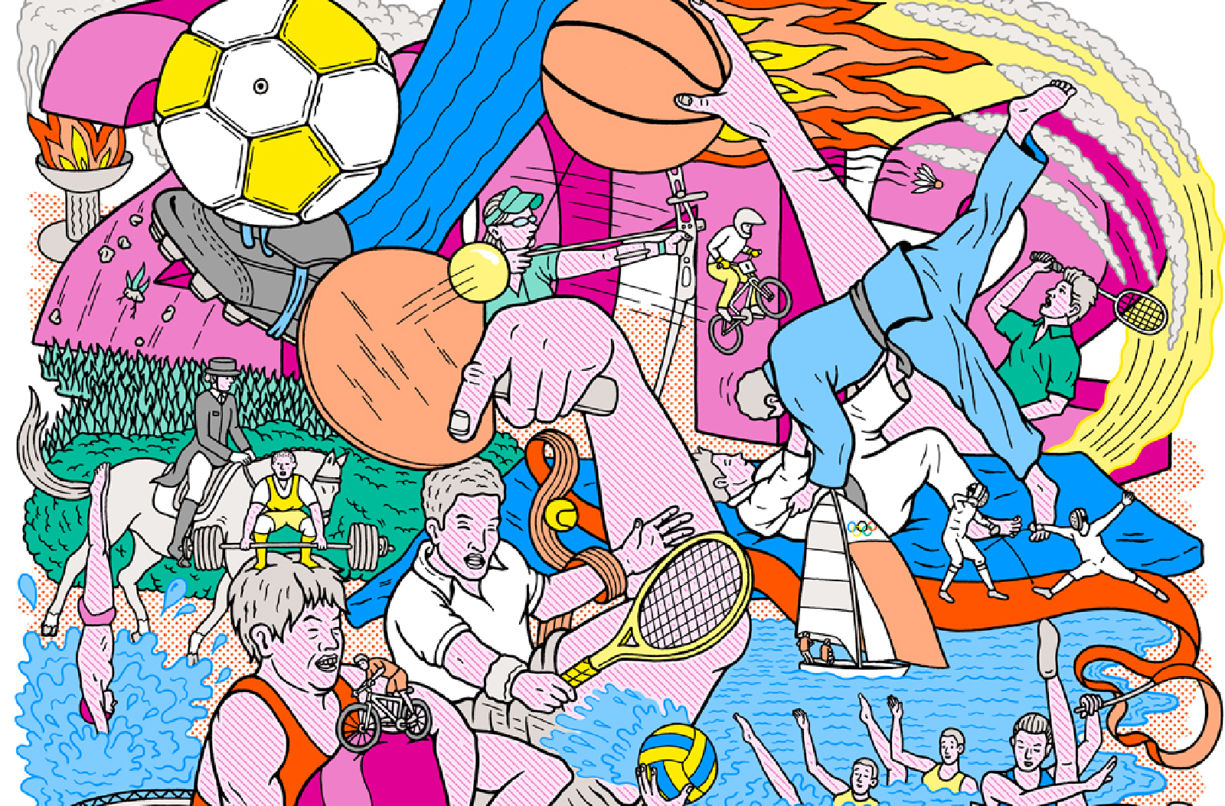 Olympics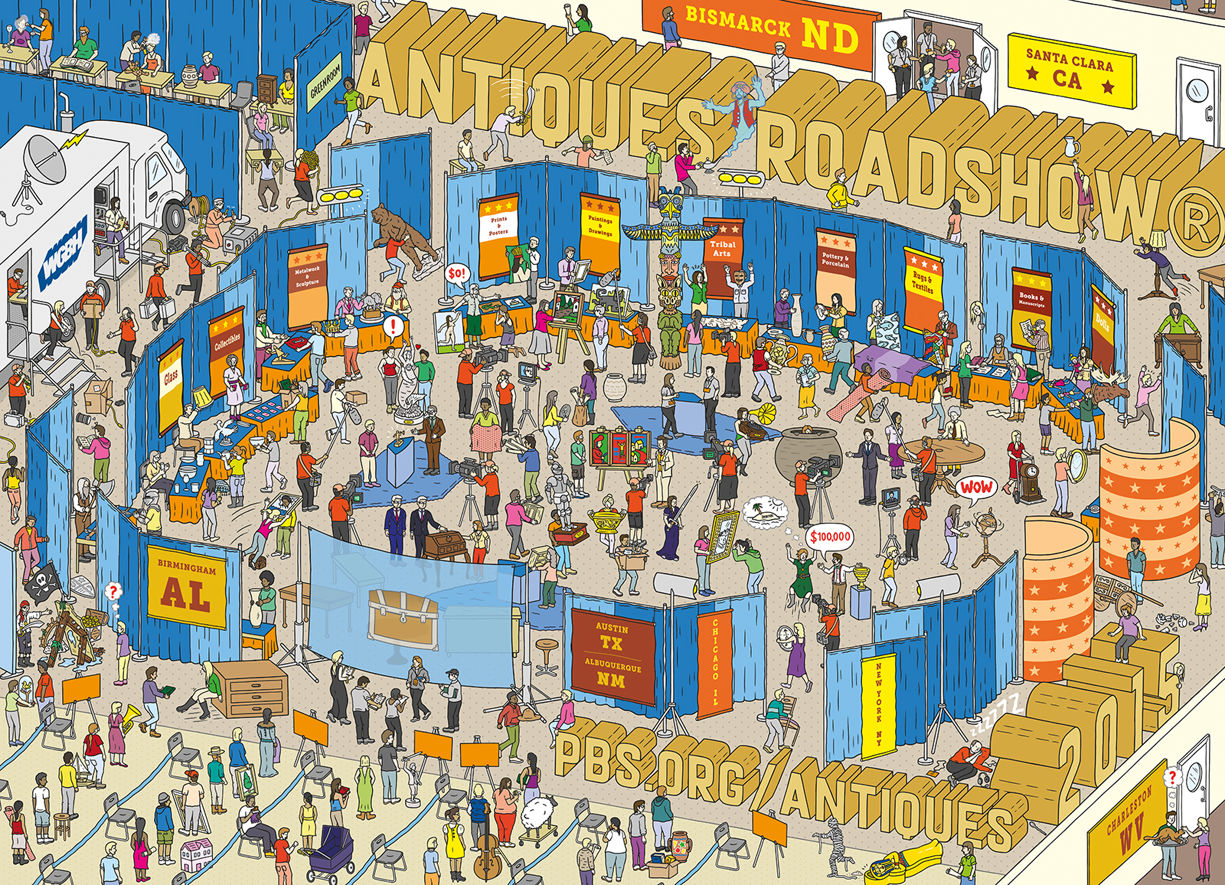 Antiques Roadshow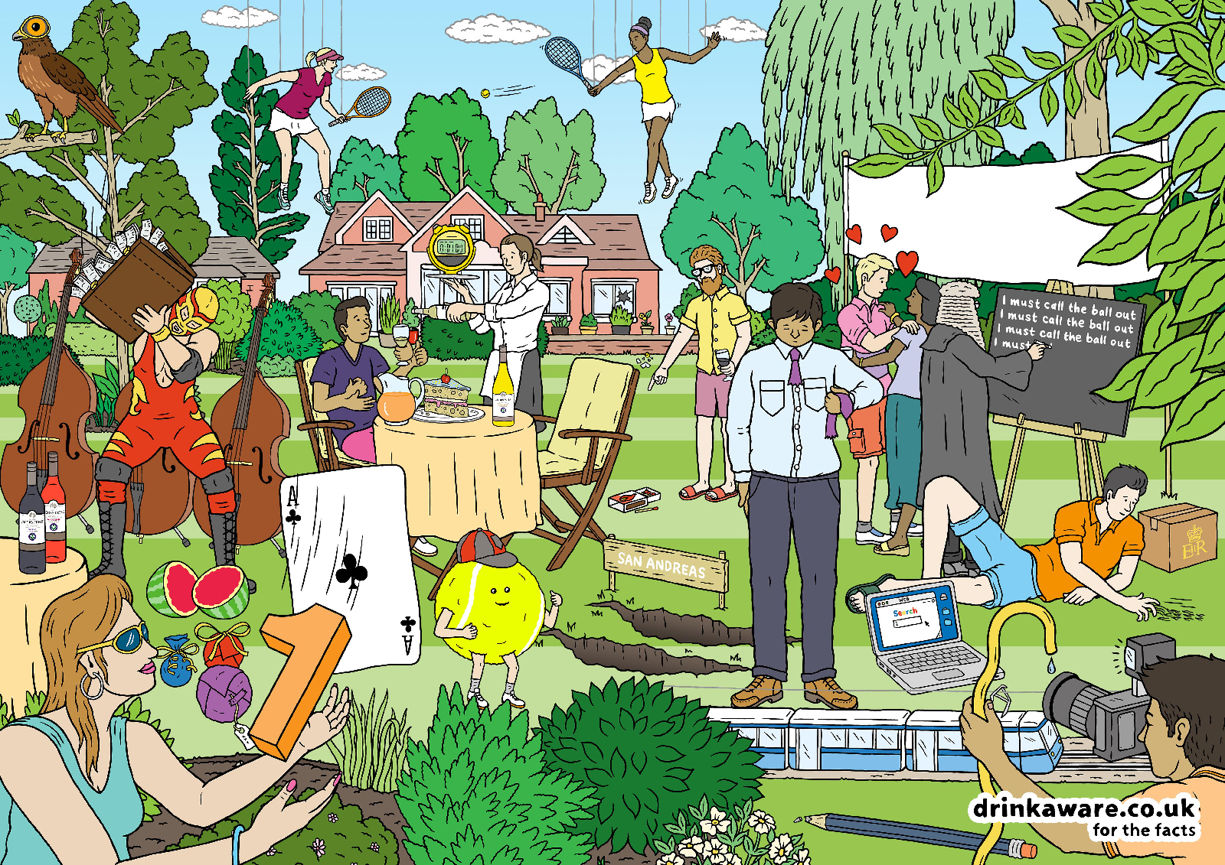 Jacobs Creek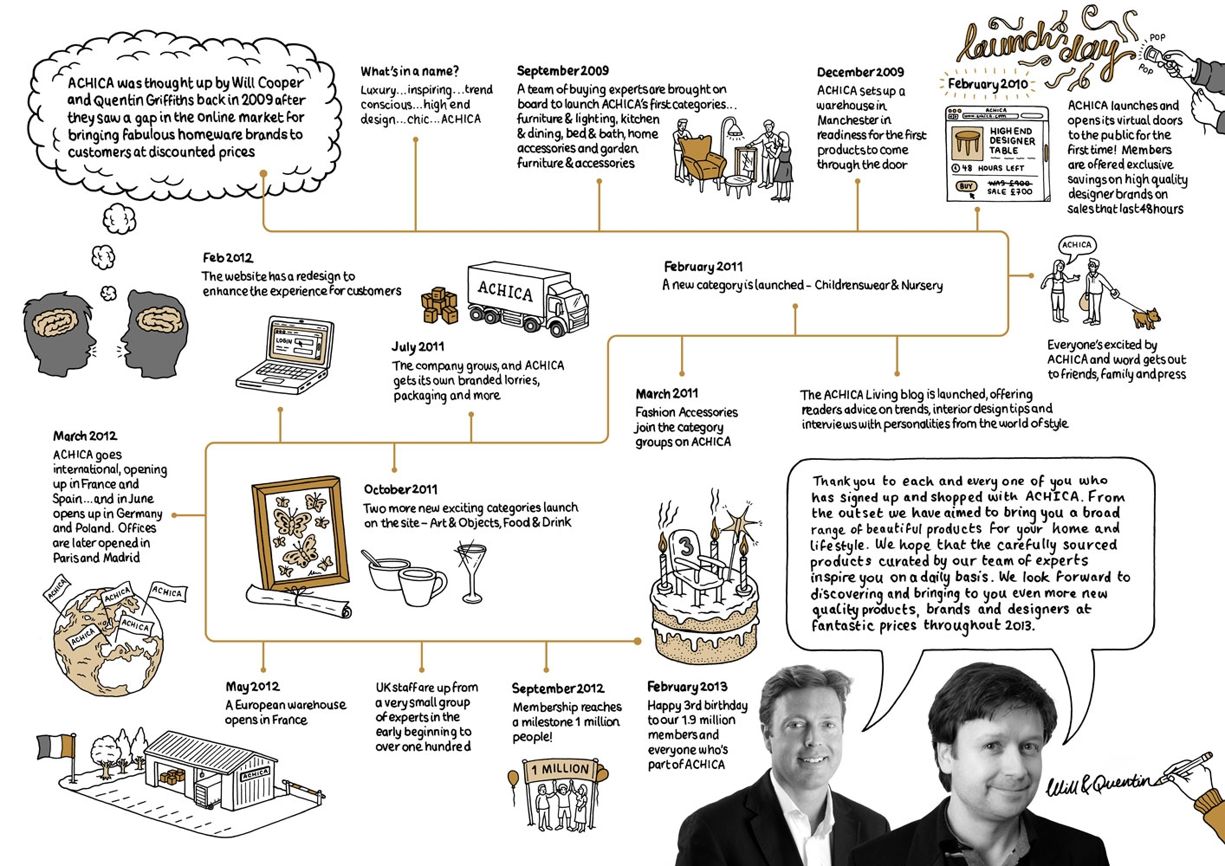 ACHICA's third birthday
Infographic timeline celebrating ACHICA's third birthday.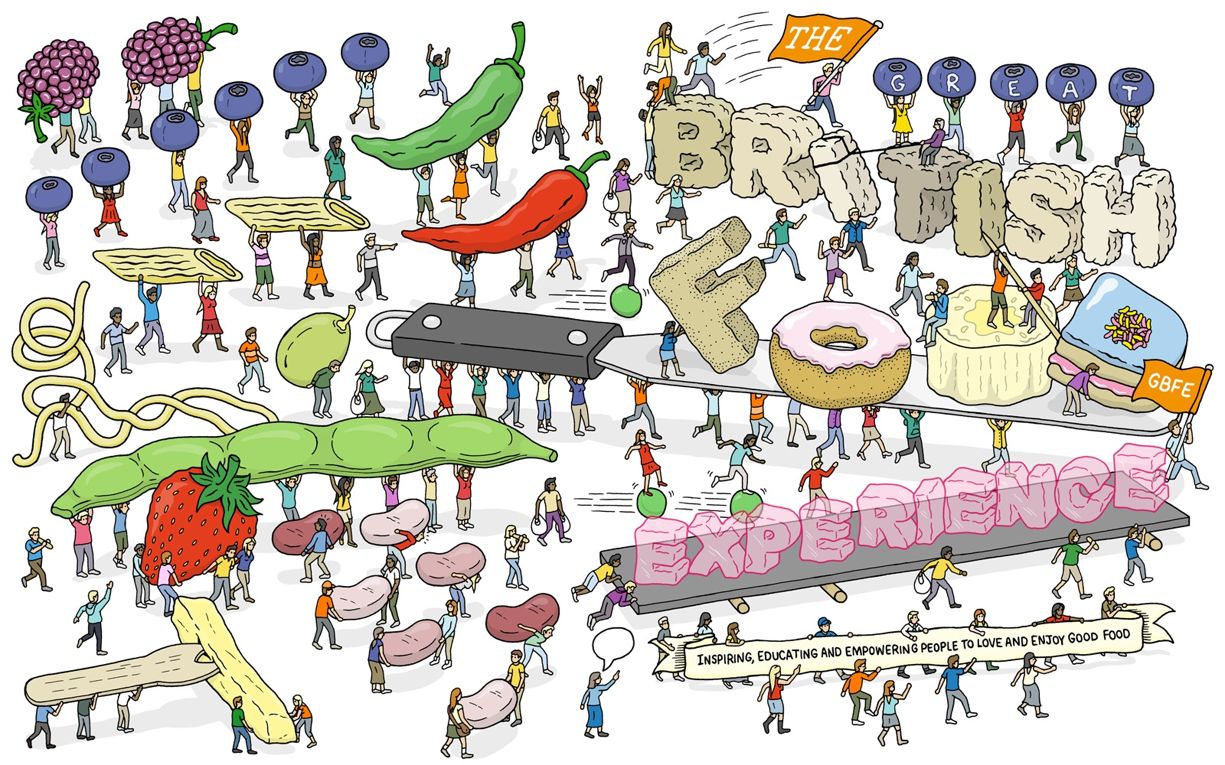 The Great British Food Experience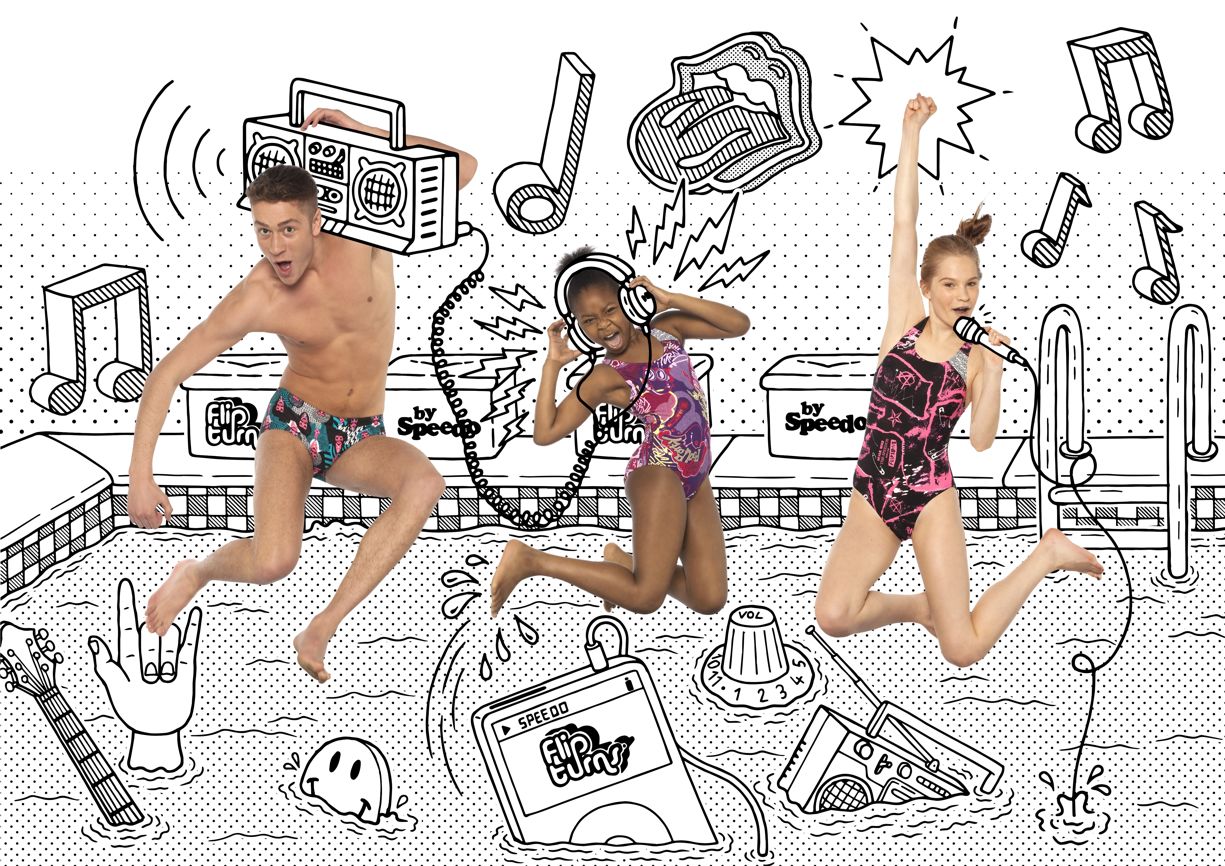 Speedo Flipturns
Digital & POS campaign for Speedo, Flipturns range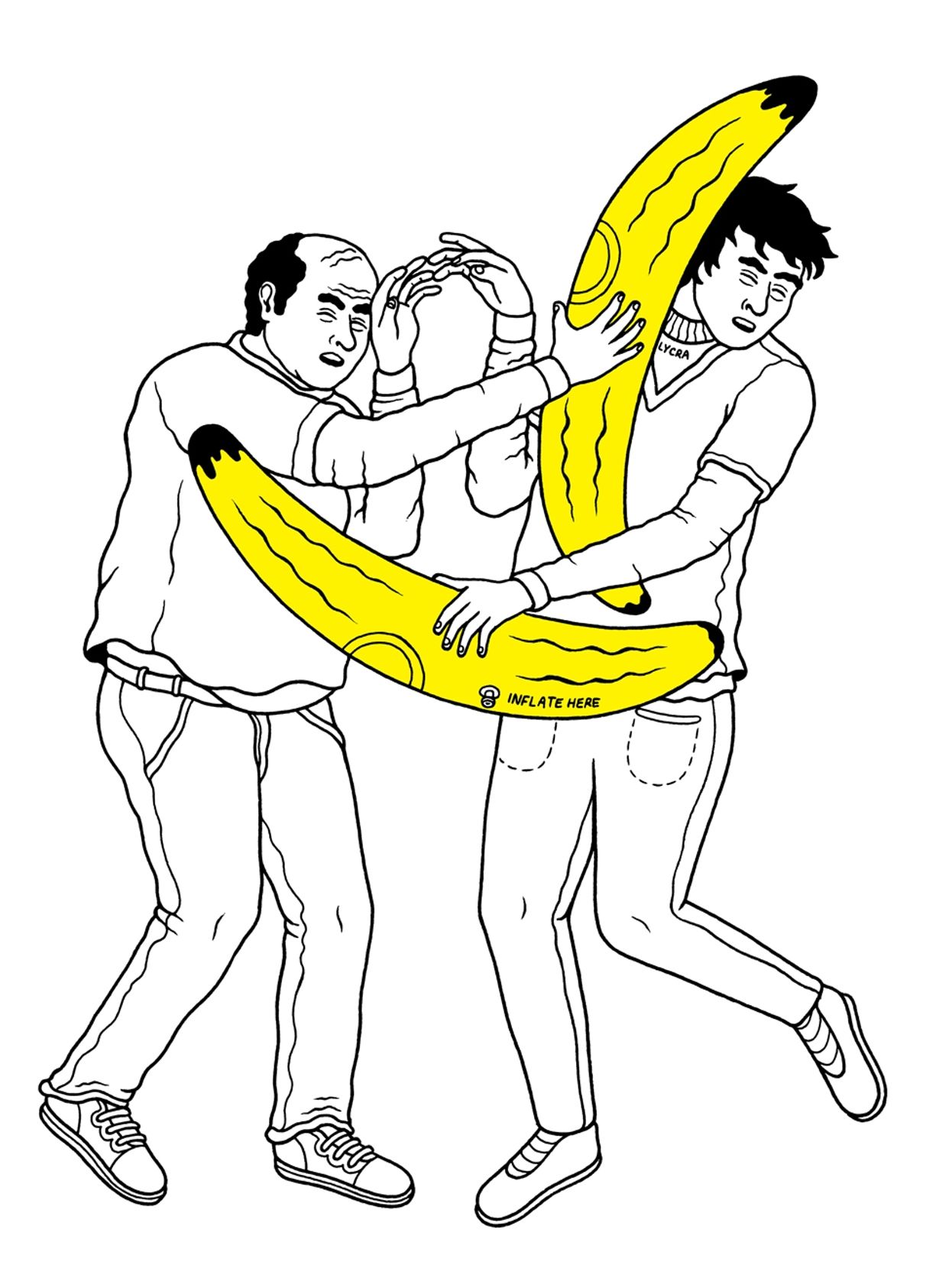 Potassium-rich fruit has no place in football
Commission for The Guardian Sport.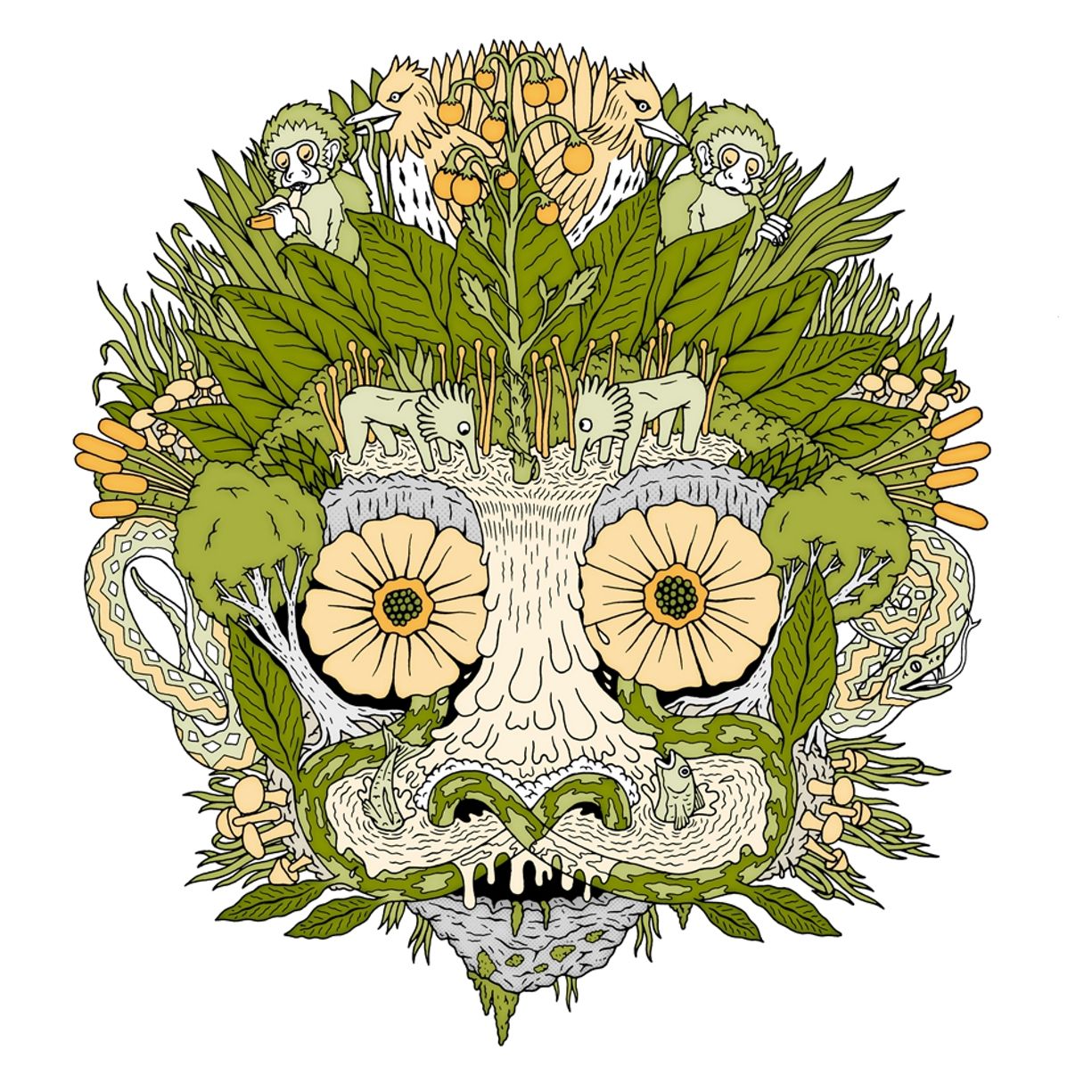 Monkey Face
Skoda Live Art for Mumsnet BlogFest 2012
Live art based on 'The Perfect Family Car' for Škoda UK at Mumsnet BlogFest 2012.
Artist biography
Matt uses pencil, pen and ink to create playful lines. His footy fetish gained him a deal with the Guardian Sport and his illustrations engage readers every month. Since graduating from Central St. Martin's he has worked for DrinkinBrighton, Penguin Books and Nokia.