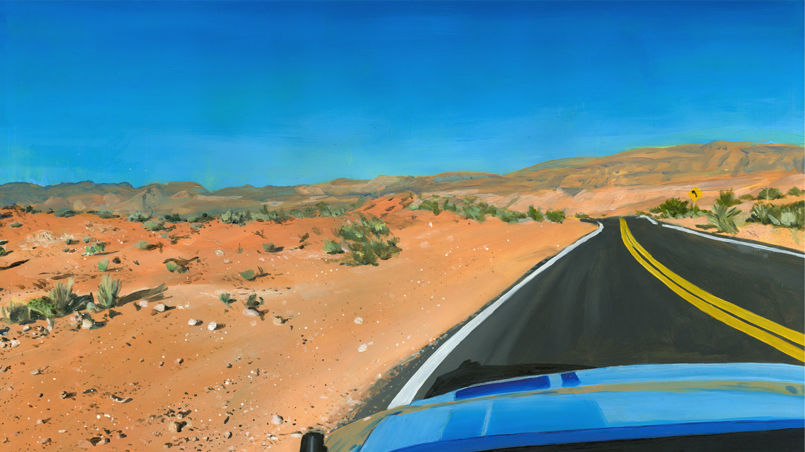 Alice Tye creates work which is full of stunning landscapes and detailed portraits. We thought it was about time we found out just how she creates her wonderful artwork.

How would you describe your style?
I've always found 'style' a difficult word to talk about in relation to my own work. It isn't really a conscious decision to work in a certain way, it's more like handwriting - you automatically work in a certain way. However, if I were to describe it visually, I'd say it is quite traditional in that it is painterly, you can see brushstrokes in all of my illustrations.



Talk us through your design process.
My process will depend on whether its commissioned work for a client or a more personal project. I start with photographic references - sometimes this means a lot of research followed by making a number of digital collages to show the client. This is where many other artists would show sketches however I find my digital collages are much more indicative of what the finished work will look like and easier to feedback on.

However, if the project is personal I'm often working from my own photos, it's about choosing the right image and working out what sort of format I want to work in. I then draw out the image and begin painting in oils. Sometimes I'll make small adjustments digitally after finishing the painting as it allows me to amend the image for a client much faster than repainting.
In short, by combining photomontage for composition with painting and layering, I can then edit my work digitally, enabling me to shift each layer around.



What's one of your favourite projects that you've worked on?
It would have to be my USA IRL series, it was something I'd wanted to do for years and finally getting to travel around California as research was incredible. The project was very personal and it felt like something I had to do! I painted the entire series once I'd come home from a two-month trip travelling around the States; it was bitter sweet to spend months painting scenes which were memories and stories of my journey in the US.




What has been your most challenging project?
The big project I did with Moet Hennessy earlier this year. It was a fantastic project to work on but it was challenging timeline! I painted 20 portraits in 30 days and then another 22 bottles in another 30 days. It was definitely a test of my speed and it helped me to learn how to work faster.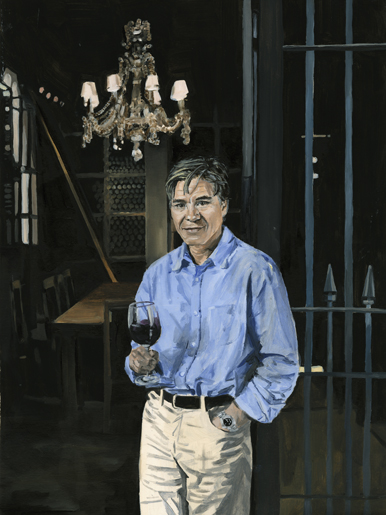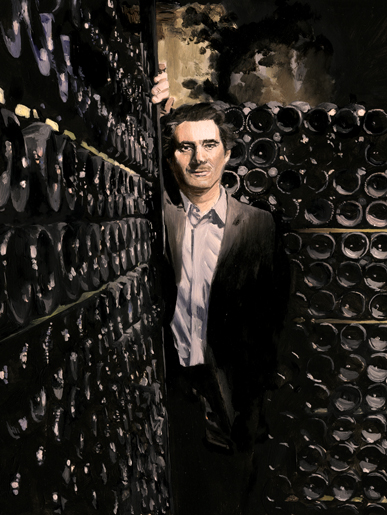 Who or what inspires you?
Places I've travelled to or am about to travel to are a huge inspiration for me, which is why most of my self-directed projects are about specific locations and experiences I've had there. Though of course, as big a cliché as it is, if ever I feel uninspired to paint, looking through Hockney's paintings from the 1960s and 70s is the cure. The man certainly can paint and has such a way with colours.

Any exciting new projects?
I have just finished a new series of paintings on canvas in the style of film stills which I'm excited to show soon. And I'm currently working on another series based on my trip to Japan earlier this year, I'm hoping to exhibit it in early 2018.