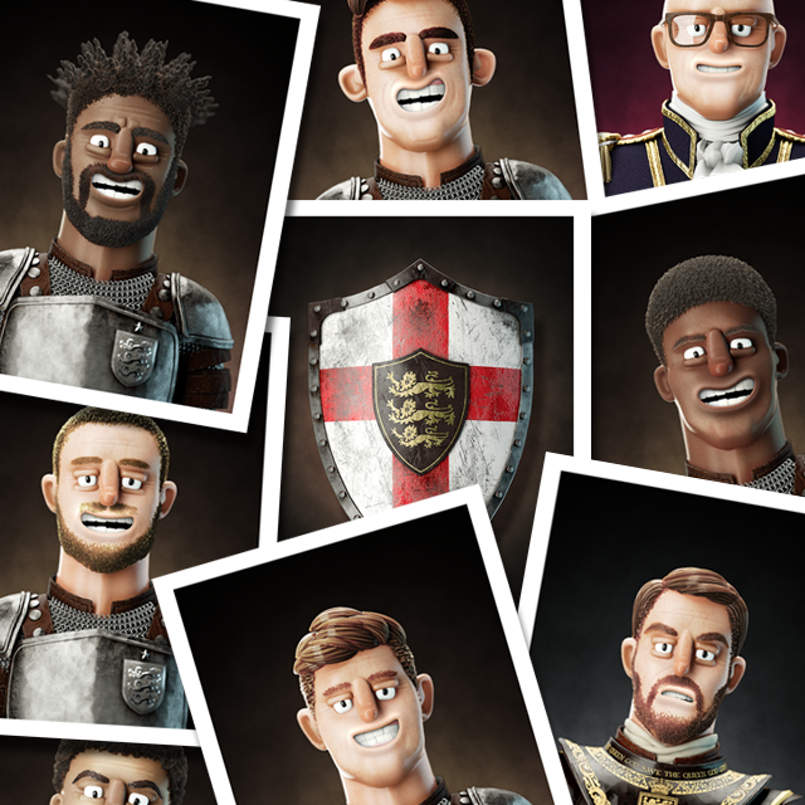 Neil Stubbings was selected from over 500 talented international artists to illustrate the England football team in this year's Tschuttiheftli for the World Cup 2018.

Tschutti Heftli (Swiss-German for 'footy zine') is the Swiss made alternative to popular collectible stickers, with team stickers designed by artists, illustrators and graphic designers from all over the world.

You can grab a copy of the 84 page sticker album here. There are 530 (five hundred and thirty) stickers to collect.

The album is published by the Switzerland-based Tschutti Heftli society and is a not-for-profit initiative. 7p per packet sold will go to the Swiss humanitarian charity Terre des Hommes.

Check out the illustrations below!