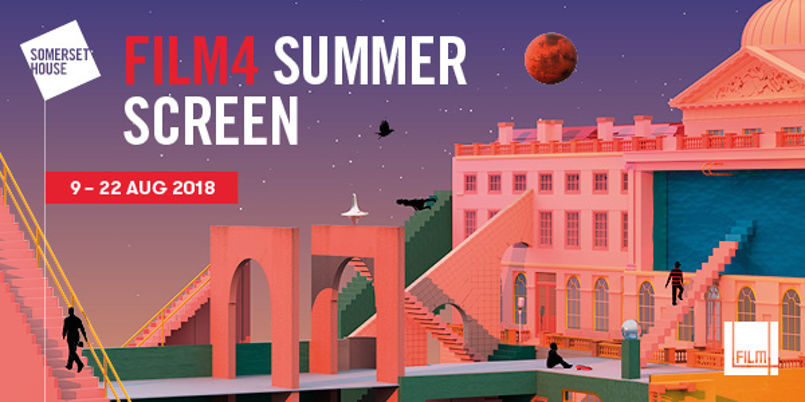 Supple Studio have created the poster concept for this years Film4 Summer Screen at Somerset House which takes place in August. The studio were commissioned by Channel 4's in-house team 4Creative and briefed to explore ideas around the theme for this years festival – 'dreams, reveries, fantasies and nocturnes'.

'It was clear from the brief that we needed to keep the iconic location central to our ideas. We started by going wide, exploring around ten concepts before 4Creative selected three ideas to progress further. The one we finally ran with was based around an Escher-esque, dream-like remix of Somerset House itself. To pull this off we needed to find an illustrator who had a strong architectural feel to their work and we were lucky to find Tishk Barzanji quite early in our hunt.' explains Creative Director Jamie Ellul.

The result is a dusky, fantastical rendering of Somerset House that's full of impossible planes and trippy colours. 'We worked closely with Tishk's agents Jelly and the team at 4Creative to art direct the illustration. The icing on the cake for us are all the film references dotted around the illustration. We wanted film buffs to spot them, and maybe those visitors to the event who didn't get the references to find them after.' says Design Director Phil Skinner who worked closely on the project from concept to artwork.
The campaign is rolling out onto social media, web ads, press ads, on-air spots and tube posters throughout May and June in the run up to the event.