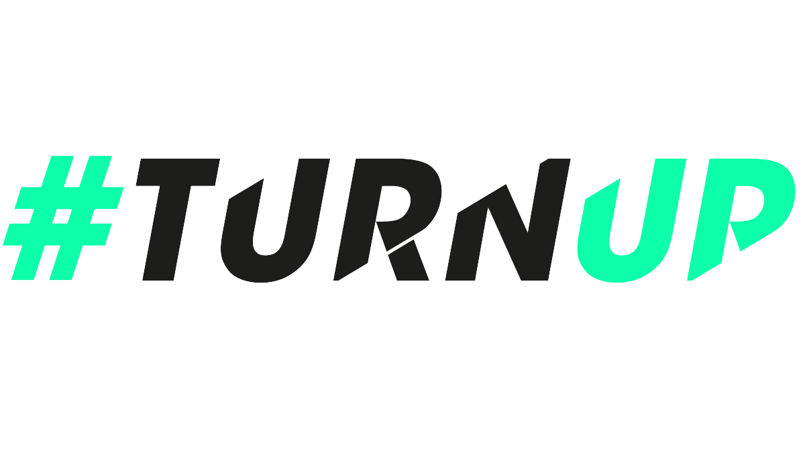 We've partnered with #TurnUp to invite artists from all backgrounds and disciplines to get involved with a creative brief that aims to encourage young people to vote ahead of the snap election.
In previous years, Bite the Ballot (the team behind Turn Up) have created successful campaigns to increase younger voter turnout in the run up to general elections as well as the referendum. They have partnered with the likes of Twitter, Facebook, Starbucks, Unilad, Hope Not Hate, Tinder, Uber and Vivienne Westwood, and achieved over 3 million new voter sign-ups - but with the snap general election just around the corner, there's not much time.
Inspired by the power of the vote and the immediacy of the election, Jelly London has teamed up with Bite the Ballot to generate a creative brief that invites artists, directors, agencies, creatives, musicians, celebrities and more to help spread the campaign's message "turn up" on as many platforms as possible.
We're asking people to take the campaign's tagline 'Turn Up' and interpret whatever that might mean to them - visually, vocally, musically... The brief is very much open, with only a few caveats, which includes being party neutral, and avoiding nudity/profanities where possible. Please read the brief carefully and tweet us to let us know that you're getting involved.
See and share all of our favourite submissions so far here.
---
Turn Up Brief
We are inviting all artists to create an individual piece/s which will form part of a social media campaign first and foremost. We are in discussions about outdoor media spaces, getting the word out at music venues, football matches, shopping centres and universities.
Inspired by the power of the vote and the upcoming snap General Election, please visually interpret our tagline 'Turn Up'. You can be as funny, serious, irreverent, or off the wall as you like - there's just a few caveats:
Dos
- You must include the tagline 'Turn Up'. Use it however you like - integrate it in your illustration or typographically, whatever works for you!
- We just need some space left in the layout, on the bottom right hand side, for us to add the #TurnUp logo and the relevant call to action to vote.
- Your artwork should be an A3 portrait size (either vector or 600dpi jpg), plus square for Instagram.
- All artwork will be credited where possible, especially on social media. Please include your details and handles alongside your submission.
Don'ts
- There is no restriction on on the colour palette.
- You should be party-neutral where possible.
- You should not include any nudity or profanities (unless you insist, which is OK! However, please note that we cannot run these in any outdoor media).
Calls to Action to include:
Registration Deadline: 22nd May 2017 at 11:59pm
General Election: 8th June 2017
How to submit
Please send us your finished artworks to: turnup.campaign@gmail.com
Deadline
Time is of the essence! Anything you can have complete ASAP, please send right away.
The absolute final deadline is 22nd May 2017.
T&Cs
By submitting artwork, you kindly agree use of your image in any media we can get our hands on in the run up to June 8th – please let us know if you'd prefer online use only. Copyright remains yours, of course.
The #TurnUp challenge is two-fold: getting 18-24 year olds registered to vote, and making enough noise so that everyone registered uses their vote. Anyone is free to take part, the more public participation the better! Those interested in helping with the campaign are encouraged to contact: turnup.campaign@gmail.com ASAP.
---
Registration Deadline: 22nd May 2017 at 11:59pm
General Election: 8th June 2017
---
See some of our favourite submissions so far...
John Devolle
Marcus Walters
Spencer Wilson
Ana Jaks
Ben the Illustrator
Adam Higton
Ben Javens
Thomas Burden